Christmas Gifts with Jam Jars
Beginner
Craft Time: 5 minutes+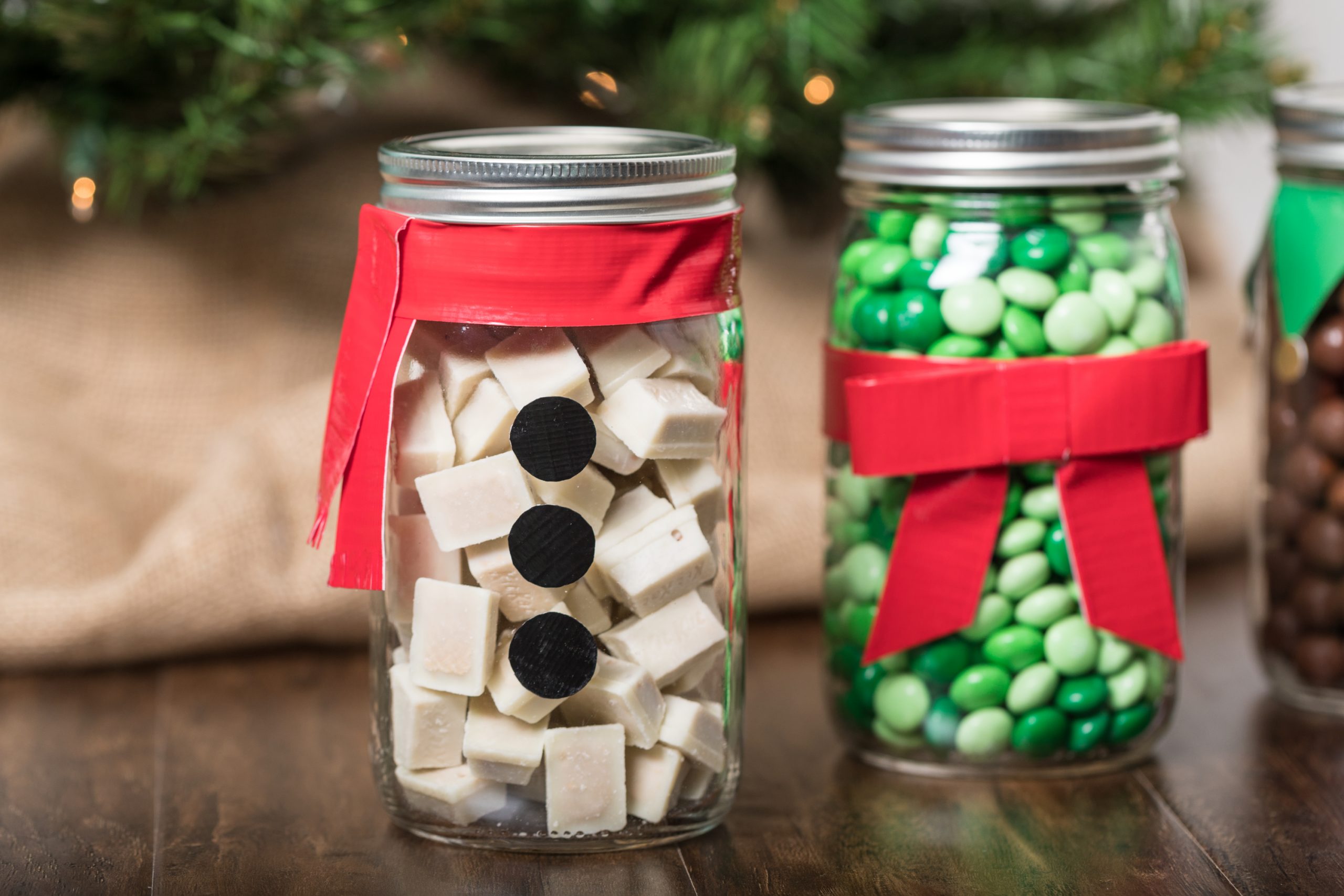 With a jam jar, a little Duck Tape®, and your imagination you can create amazing seasonal gifts. Just fill with goodies of your choice and you have a present that everyone is sure to love!
IDEA 1: SNOWMAN
Wrap your jam jar with a Duck Tape® scarf, add some buttons and just like that you've got a snowman!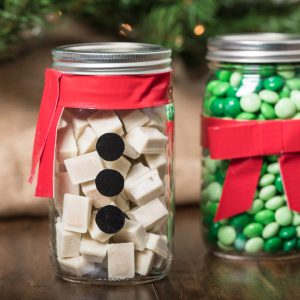 IDEA 2: WREATH
Create a Christmas wreath-themed jam jar filled with green sweets, decorated with Duck Tape® ribbon.
Who wants a Christmas wreath you can't hang on your door? Well, if it's this crafty jam jar "wreath" filled with green sweets, the answer is … everyone!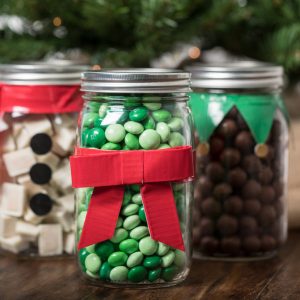 IDEA 3: ELF
Put a Duck Tape® collar on jar of  sweets or chocolate and this Santa's helper is ready to party.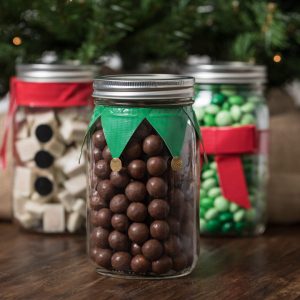 IDEA 4: SANTA & HIS REINDEERS
A simple belt made from Duck Tape® wrapped around a jam jar easily transforms it into Santa!
Add your own version of Dasher, Dancer, Prancer and the other reindeer with some Duck Tape® and chocolate goodies. Just add googly eyes and a nose, and they're ready for sleigh duty. Use a red button to make Rudolph!